By Shawn Lazarus on February 1, 2020
Dementia Is a Type of Alzheimer's Disease
There are different types of Dementia, and Alzheimer's disease is the most important one in this class. We can define dementia as a collection of symptoms. When the mind is deteriorating it can show different symptoms that exist in dementia. A couple of symptoms are aphasia, apraxia, amnesia, agrafia and acalculie. Next to this a person with dementia can show serious behavior problems and he will lose orientation in time, place and space. Someone is diagnosed with dementia if he has at least 2 of these symptoms.
Which type of dementia someone has depends on totally different things. Roughly we can say that there are 4 types of dementia. The most important one is Alzheimer disease as 70% of all the people who are demented are because of AD. The second most important one is dementia caused by several strokes in the blood vessels of the brain. Third is a type called Lewy Body dementia and fourth is the group we might call 'others'.
Alzheimer is caused by plaques and tangles in the brain. These will interrupt normal cognitive functioning and result in the above mentioned symptoms. The disease progresses because there is an increase in plaques and tangles. A stroke might cause serious damage to the functioning of the brain or some minor damage. When someone has several minor strokes in the brain we speak of vascular dementia. You might see some other symptoms as with dementia because the process is different. Lewy Body dementia is defined by the strange cells found in the brain in someone with LBD. These Lewy Bodies will interfere with normal cognitive functioning just in the way the plaques and tangles do with Alzheimer's.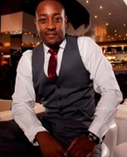 Shawn Lazarus is President and CEO of Advanced Elderly Services. A home care agency dedicated to senior care services at home and the caregivers who are the corner stone of care. We have developed a service to help and assist senior's living in local communities at home needing Live-in and daily care services from professional caregivers and home makers. We connect caregivers with seniors who truly need this service with a lot more ease and access. We do Live-in care services the correct way, with dedicated attention, and service. To schedule a free 30-minute need assessment visit, please call 1-610-352-6611